INITIATIVES FOR THE FUTURE!
OUR CREDO
For more than 50 years, CODIC has been passionately designing high-quality real estate projects around its core competencies of Office, Retail, Home and Invest. The group has an excellent track record as a European real estate player with a cumulative turnover of €2 billion over the last 15 years, having completed over 50 projects.
1
Our vision
MEETING TODAY'S CHALLENGES AND SHAPING TOMORROW'S!
We meet challenges with our visionary sense. We analyse developments in modern-day societies, plan ahead for uses and identify the potential of areas. This capacity is based on our total control of risks, allowing us to establish the optimal strategy for the development of our projects.
2
Our expertise
THE CODIC SPIRIT
Our European team has bold, pragmatic and multilingual expertise. We build strong ties with our partners - elected offi cials, banks, consultants, investors, architects, etc...
- in order to realise our ambition, namely to create real living spaces designed in the interests of users.
3
Our commitment
TRUST IN CODIC
The continued trust of our public and private partners for over 50 years is our greatest pride. We are constantly listening to the aspirations and ambitions of our clients.
OUR
STORY
CODIC INTERNATIONAL
50 YEARS OF HISTORY
AND SUCCESS
IN PROPERTY
DEVELOPMENT
OUR LOCATIONS
IN EUROPE!
Few property developers can claim 50 years of history and expertise. Since its foundation in 1970, CODIC has built a solid reputation as a major European player in the real estate market.

Benefiting from a historical position in Brussels, CODIC has become a leading player in five countries: Belgium, Luxembourg (1989), France (1990), Hungary (2006) and Spain (2007), and has developed approximately 2 million m2 over the last 15 years.

Today, we are proud of our 50 years of existence and the success of each of our key markets. Beyond mere real estate developments, we create ambitious city projects that enhance the attractiveness and quality of life in the area. It is this desire that has driven us from the very beginning and which enables us to look ahead with confidence, serenity and ambition.
"
Our ongoing commitment, our convictions and our ability to plan ahead and adapt have enabled us to continually move forward.
This is our 'Codic spirit'. 
"
Thierry Behiels,
Chief Executive Officer,
Codic International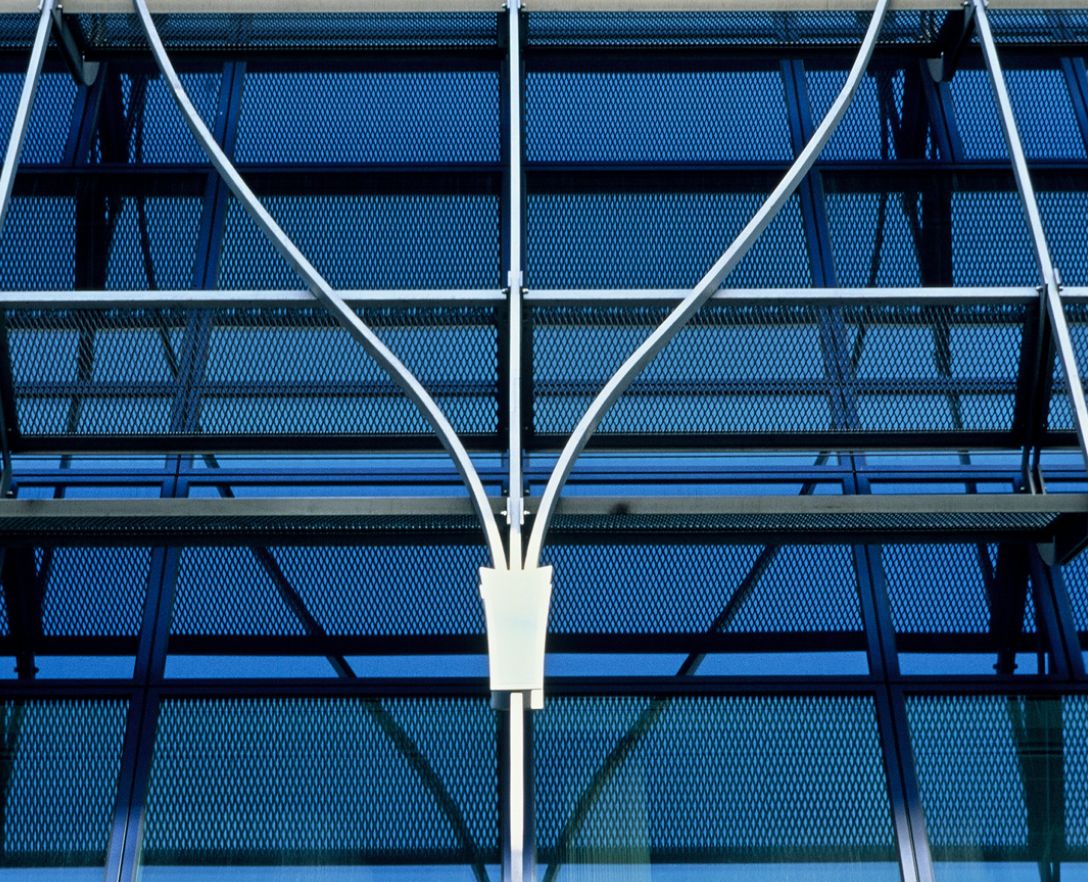 STRUCTURE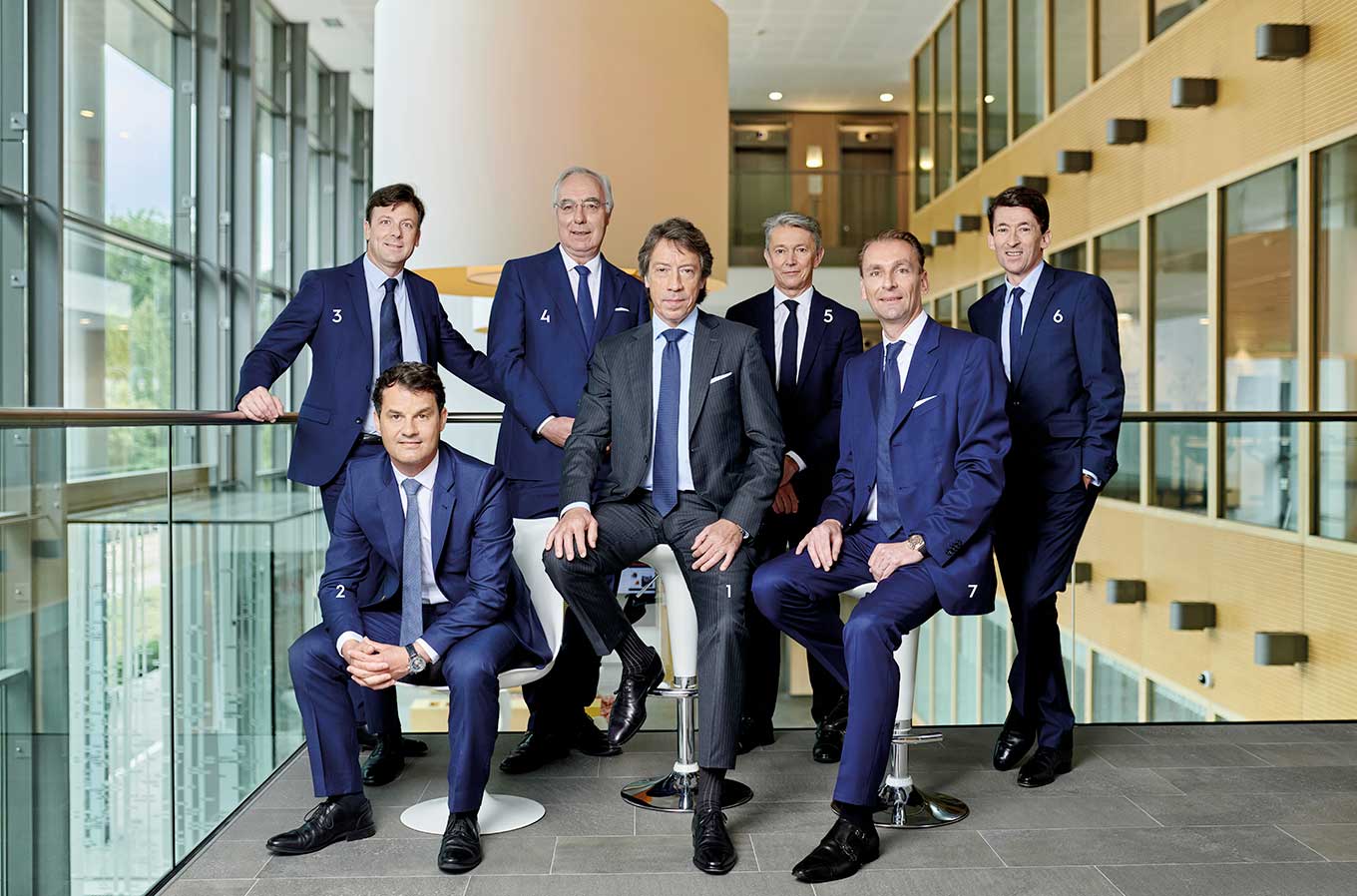 BOARD OF DIRECTORS
1
Thierry Behiels
Chief Executive Officer CODIC International
2
Vincent Beck
General Manager CODIC Luxembourg
3
Yann Le Gall
Deputy General Manager Office Division CODIC France
4
Philippe Weicker
Member of the Executive Committee
5
Christophe Sirot
General Manager CODIC France
6
Hervé Bodin
Chief Financial Officer CODIC International
7
Christophe Jacobs
General Manager CODIC Belgium and CODIC Spain
BOARD OF DIRECTORS
PRESIDENT :
Vincent DOUMIER Sprl
(represented by a permanent representative : Vincent DOUMIER)
MANAGING DIRECTOR :
Thierry BEHIELS
MANAGER :
Christopher DESCOURS
MANAGER :
Hervé d'HALLUIN
INDEPENDENT MANAGER :
Maurice GAUCHOT
GROUP STRUCTURE

OUR AWARDS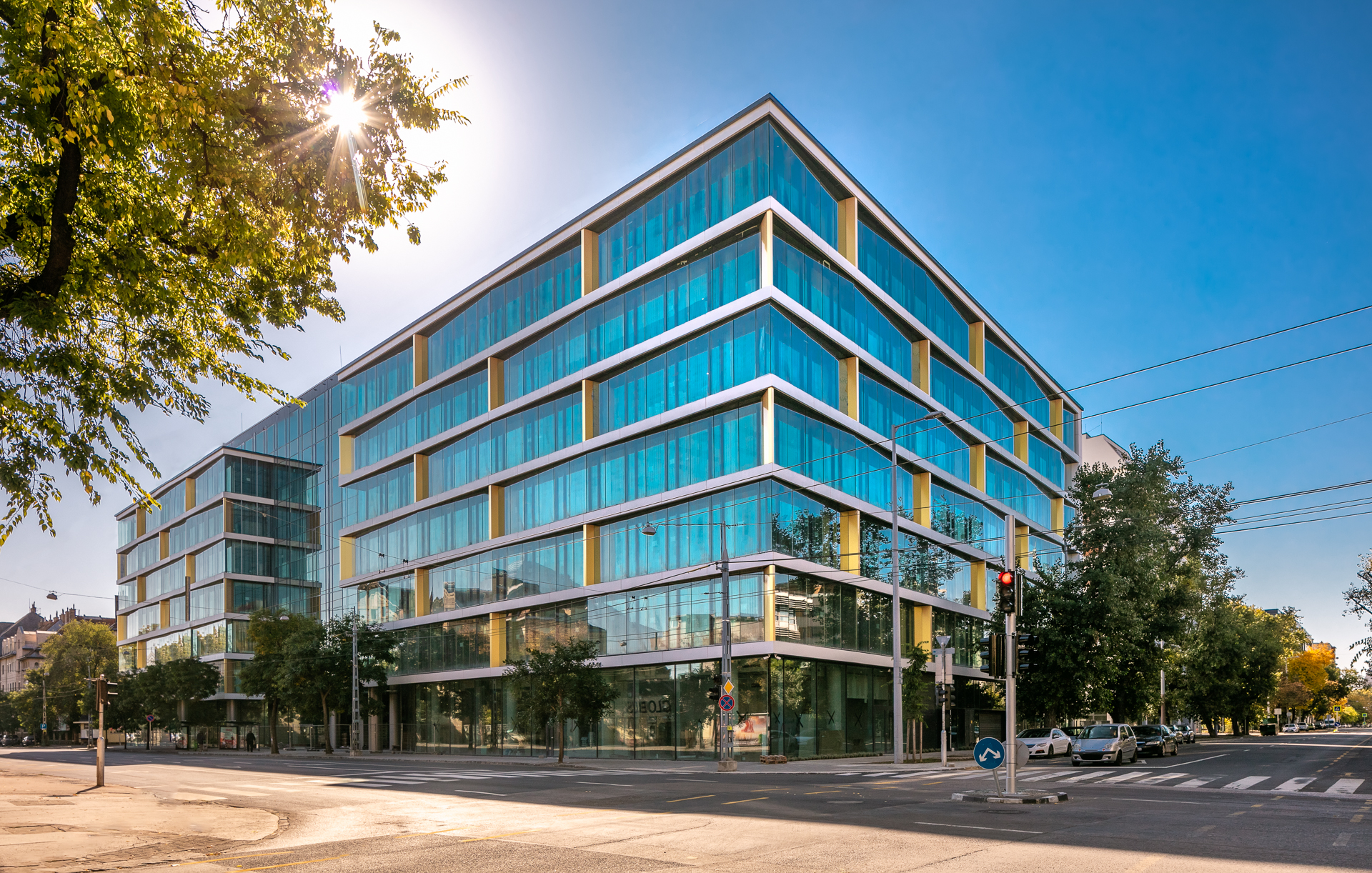 2021
Green Court Office : Office Project of the year
Green Court office has won the « Budapest Portfolio Property Award » in the category of "Office Project of the Year".
2019
B'Est,
voted ''Best Shopping Center of the Year 2018''
by the National Council of French Shopping Centres (CNCC France)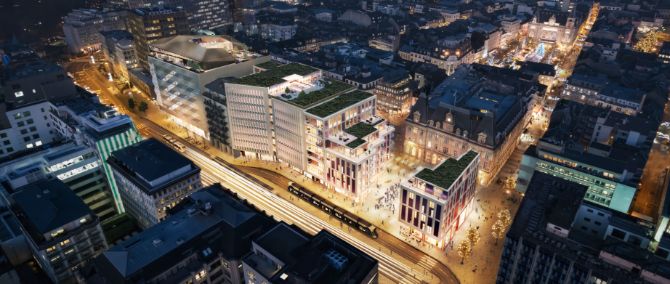 2018
Mapic Awards –
Finalist in the ''Best Futura Shopping Center'' category, Royal-Hamilius – Luxembourg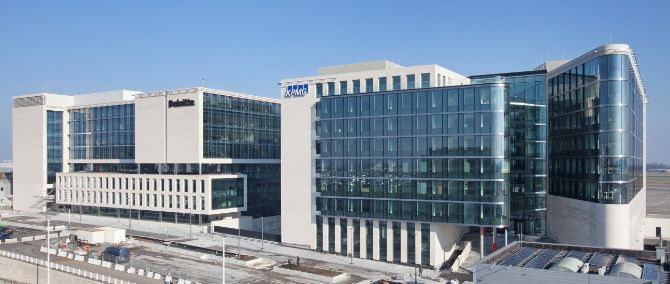 2017
Mapic Awards –
European Property Award in Architecture for Gateway and PassPort Buildings - Brussels-Airport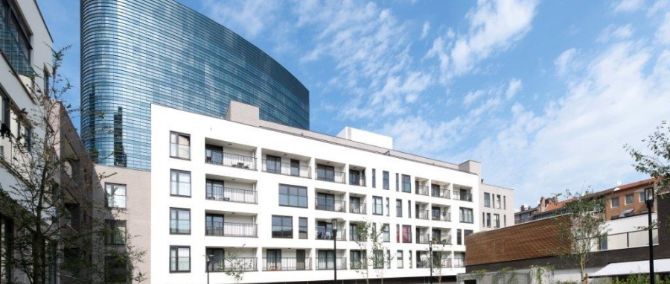 2013
Grand Prize at the Règles d'Or Awards
of the Brussels Town Planning Federation for the development covering cadastral plot 64, which is part of the Gaucheret Area of Regional Interest in Brussels. This real estate development includes the headquarters of the Flemish Water Distribution Company Vlaamse Watermaatschappij, 50 housing units, retail spaces and a nursery.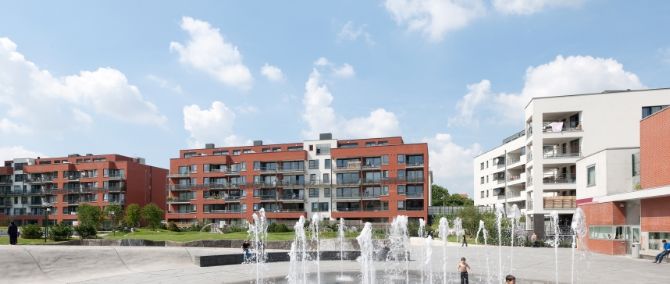 2010
Règles d'Or de l'Urbanisme
for the Gaucheret project in Brussels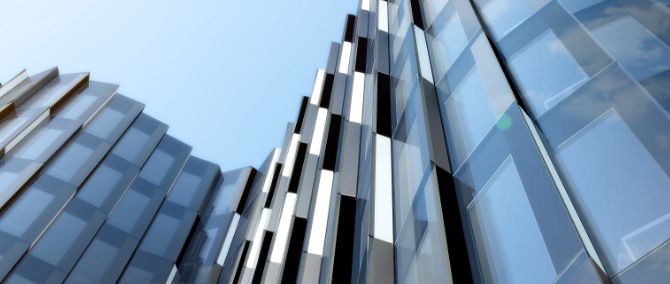 2009
Awards for Excellence 2009
Awards for Excellence 2009: Best Developer in Belgium and Best Offi ce Developer in Hungary, prize awarded by the British economics magazine Euromoney.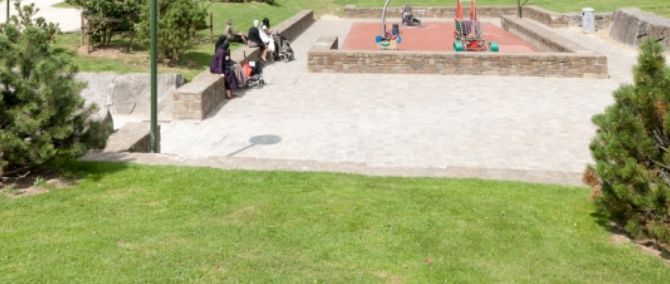 2007
Eco-Awards: awarded first prize
by IBGE for the passive local nursery integrated into the Gaucheret project in Brussels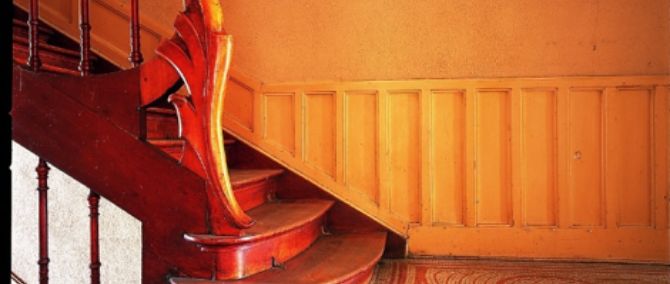 2005
Prix Caïus patrimoine
Région Bruxelles-Capitale for the financial support given for the restoration of the interior of Maison Autrique in Brussels.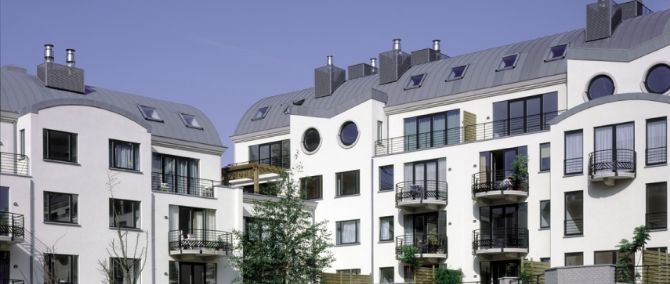 1995
Prix de l'Urbanisme
de la Ville de Liège for the Place Saint-Lambert lace Saint-Lambert - Ilot Saint-Michel.
Mipim Awards et Règles d'Or
de l'Urbanisme for the NOVALIS residential project in Brussels.
FINANCE
100 MILLIONS
EUROS
OF VALUE CREATED
IN 10 YEARS
CONSOLIDATED
RESULTS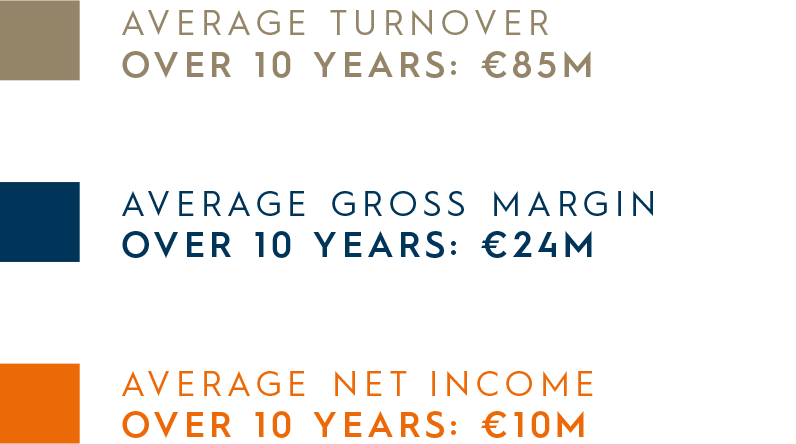 CONSOLIDATED
EQUITY
"
This is why we are rallying
all our ambitions around a single motto:

"
CODIC – INITIATIVES OF TOMORROW!