ONZE MVO-INNOVATIES
groen
milieubewust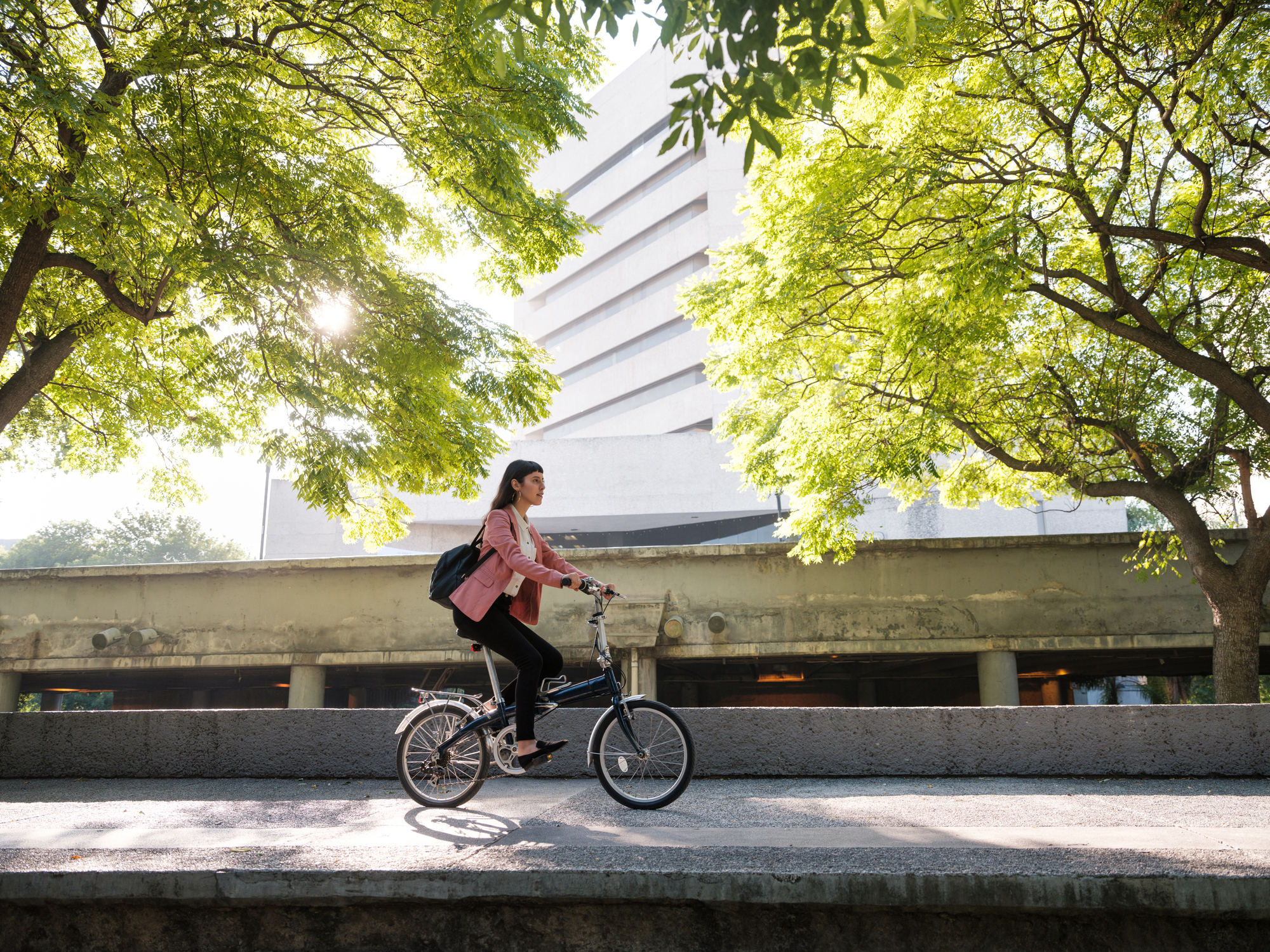 1
ONZE MILIEUBELOFTEN
Circulaire economie
Ecologisch verantwoord bouwen
Hernieuwbare energie
Milieucertificeringen
Zachte mobiliteit
veerkracht
veiligheid
inclusiviteit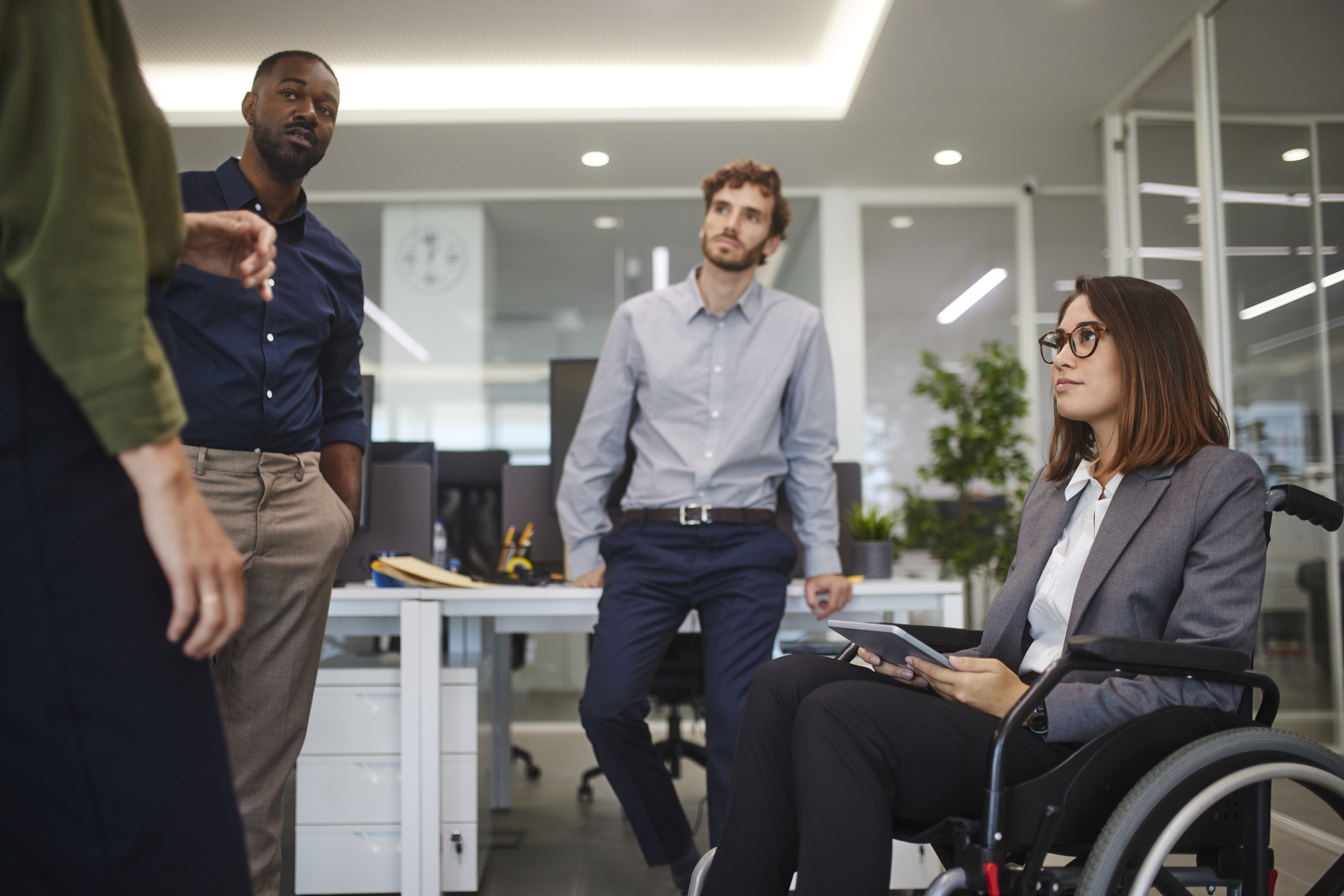 2
ONZE SOCIALE BELOFTEN
Inclusiviteit
Regionale verankering en solidariteit
Steun en begeleiding bij plaatselijke verenigingen, steuncampagnes, culturele mecenaten, sportsponsoring…
attractiviteit
digitalisering
flexibiliteit
aandacht voor het milieu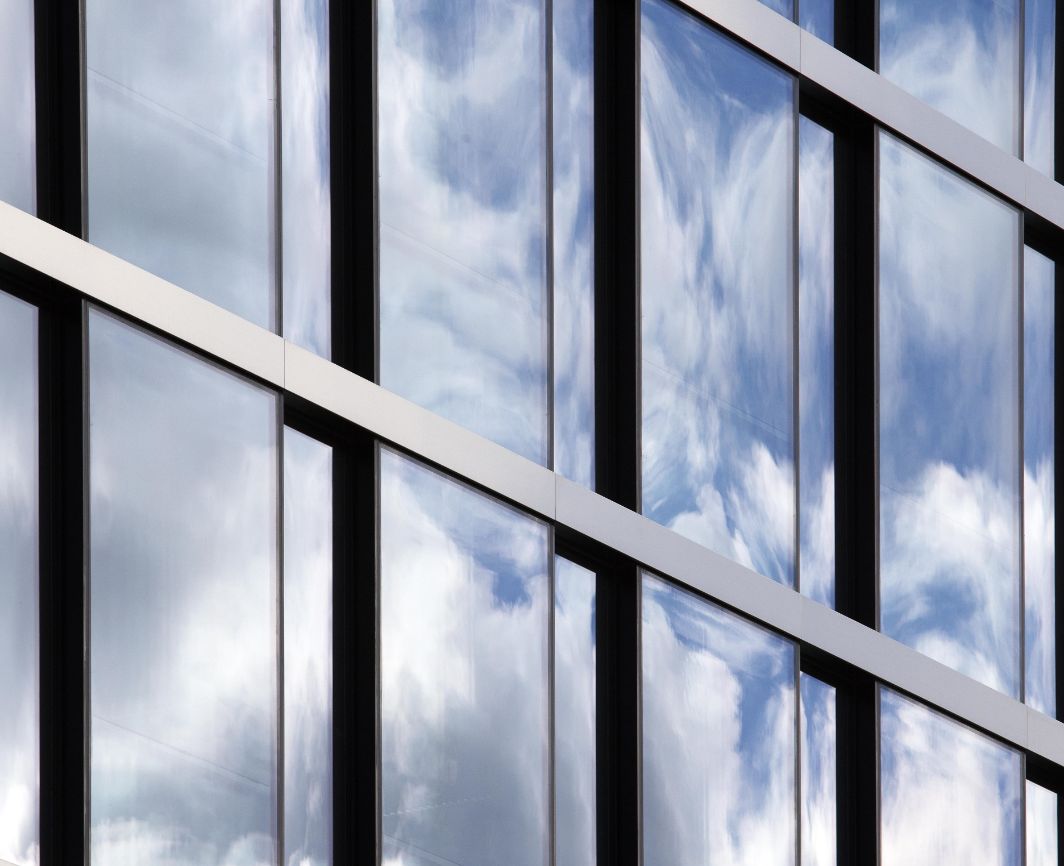 3
ONZE FLEXIBILITEITSBELOFTEN
Smart building
Aanpasbare ruimten
Coworking
Ruimten voor samenwerking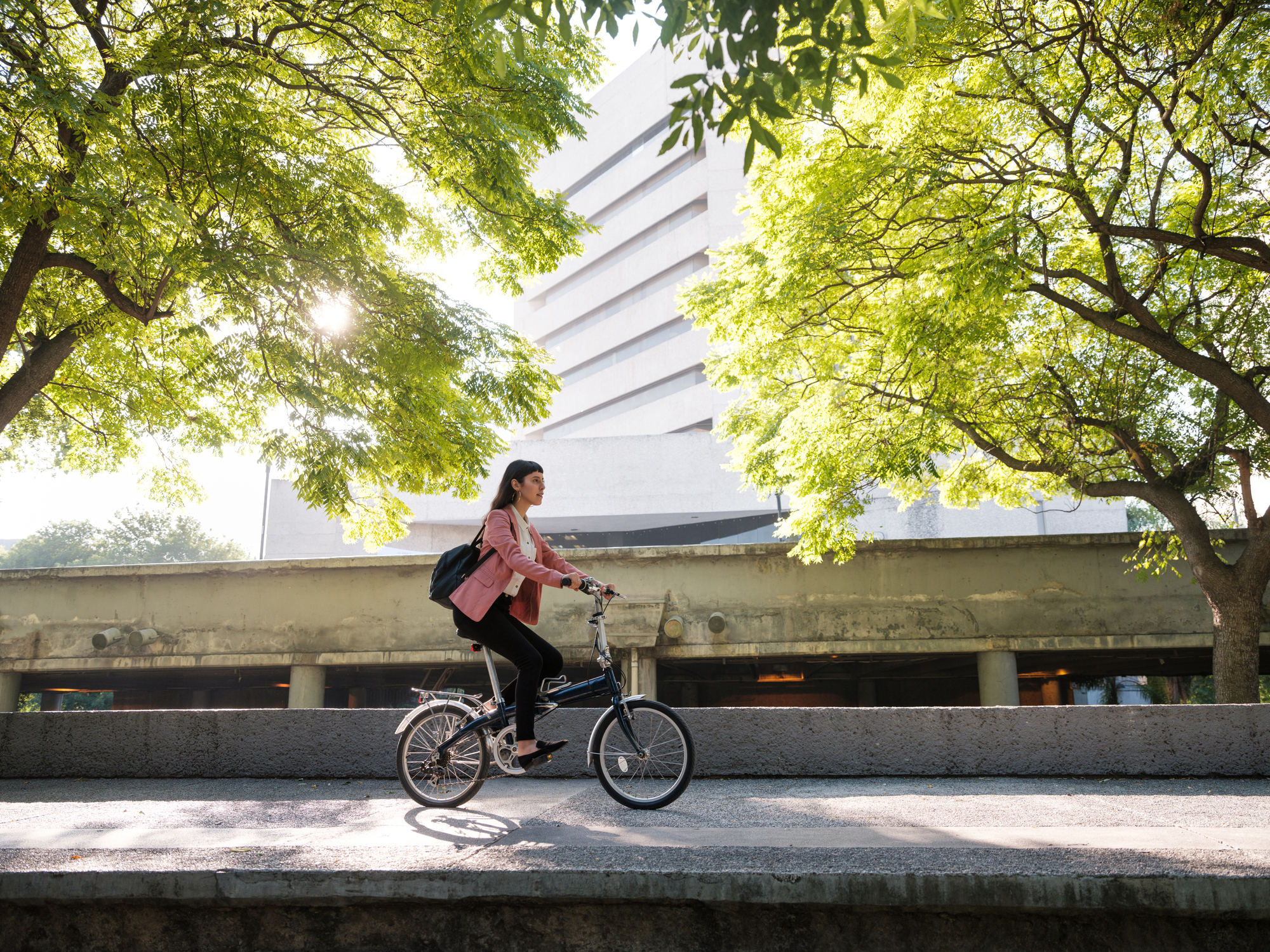 1
ONZE MILIEUBELOFTEN
Circulaire economie
Ecologisch verantwoord bouwen
Hernieuwbare energie
Milieucertificeringen
Zachte mobiliteit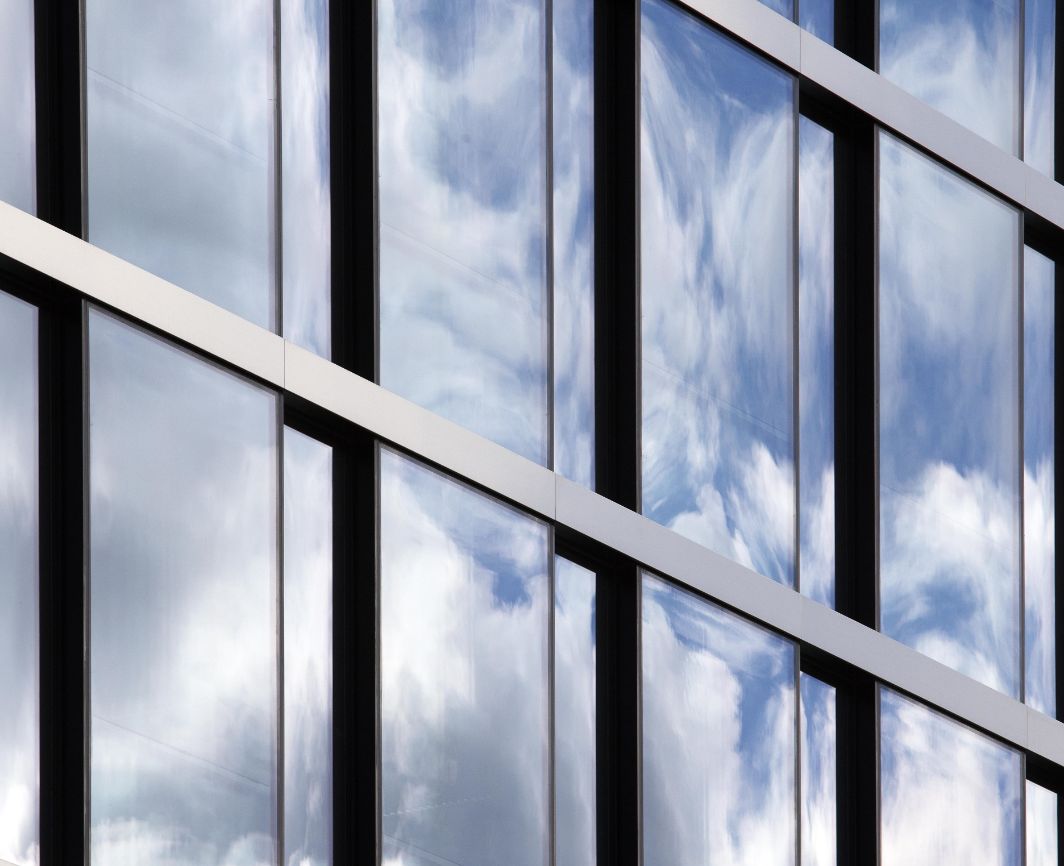 attractiviteit
digitalisering
flexibiliteit
aandacht voor het milieu
groen
milieubewust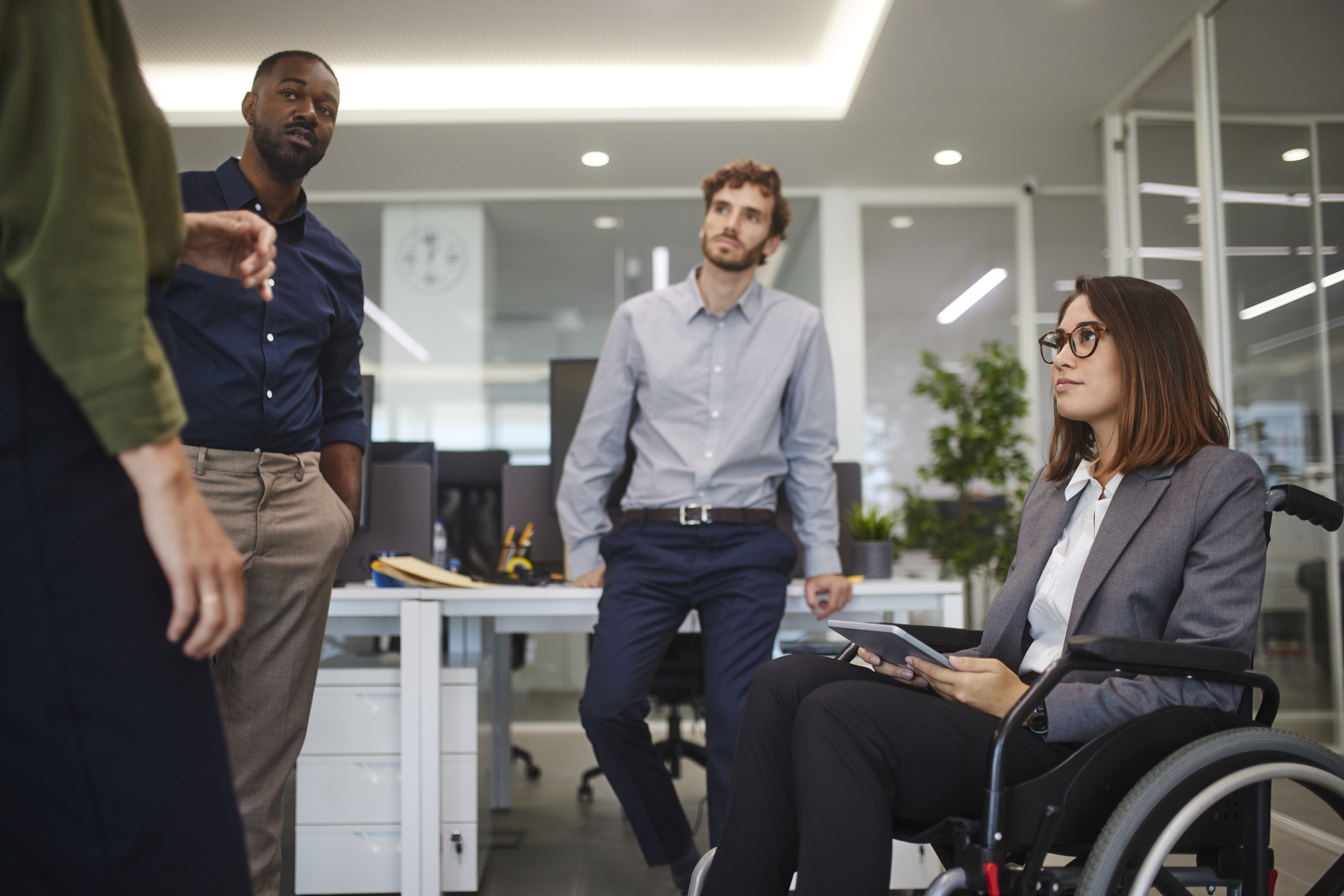 veerkracht
veiligheid
inclusiviteit
2
ONZE SOCIALE BELOFTEN
Inclusiviteit
Regionale verankering en solidariteit
Steun en begeleiding bij plaatselijke verenigingen, steuncampagnes, culturele mecenaten, sportsponsoring…
3
ONZE FLEXIBILITEITSBELOFTEN
Smart building
Aanpasbare ruimten
Coworking
Ruimten voor samenwerking
CODIC & KUNST
DE ARTISTIEKE INZET!
KUNST EN ARCHITECTUUR
COMBINEREN
Als een natuurlijke aanvulling op onze werkfilosofie kiezen we er telkens weer voor om kunstwerken te integreren in onze projecten. Zo heeft CODIC alvast een heuse collectie sculpturen en kunstwerken opgenomen in zijn vastgoedprojecten. Inspirerende samenwerkingen met tal van kunstenaars van wereldfaam en jong talent in het hedendaagse kunstlandschap hebben inmiddels het daglicht gezien.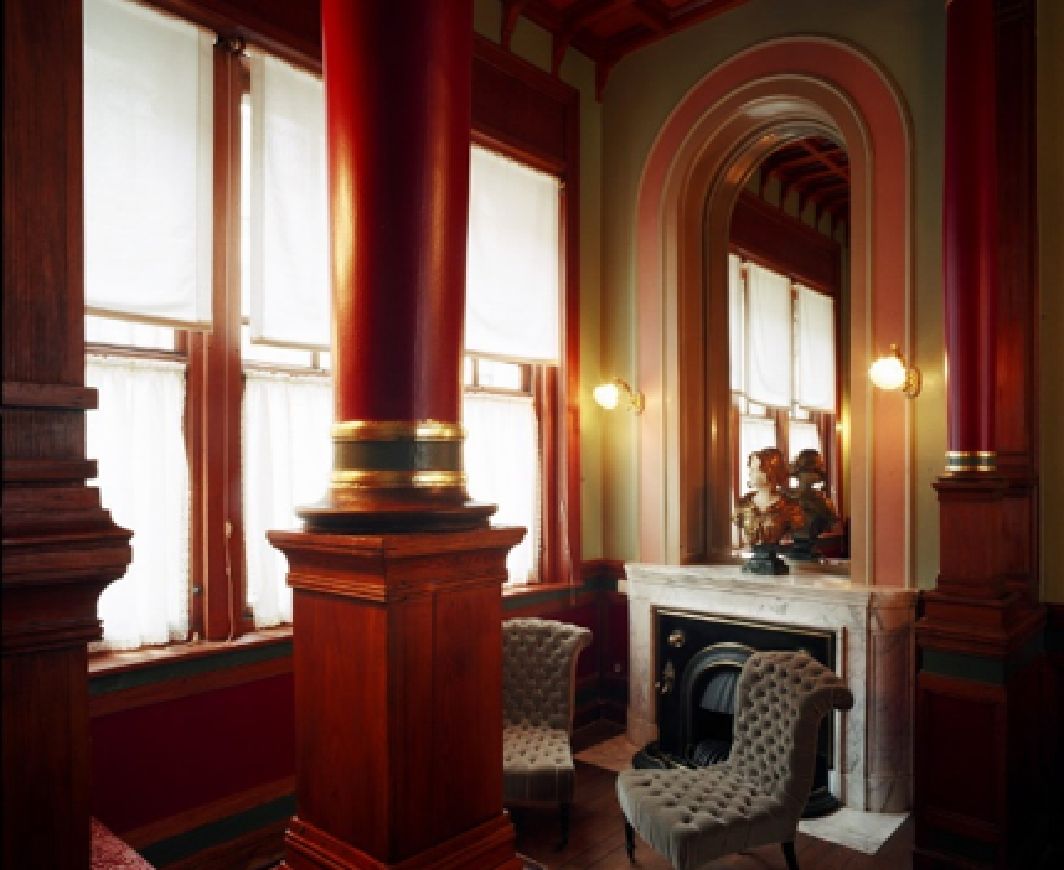 KUNST OM TE GROEIEN
Geen betere manier om de nieuwe generaties te inspireren dan met kunst.
Daarom vormen we onze werfomheiningen om tot heuse ruimten voor artistieke expressie. Rond een centraal thema kunnen schooljongeren uit de buurt hun creativiteit botvieren op de omheiningen, die voor de duur van de werken te bewonderen blijven. Een leuke en artistieke invulling die zowel de integratie van het vastgoedproject als het leven in de buurt ten goede komt. En dat smaakt naar meer! Bij elk nieuw project kunnen we rekenen op enthousiaste buurtbewoners en mensen die hun schouders onder het initiatief zetten.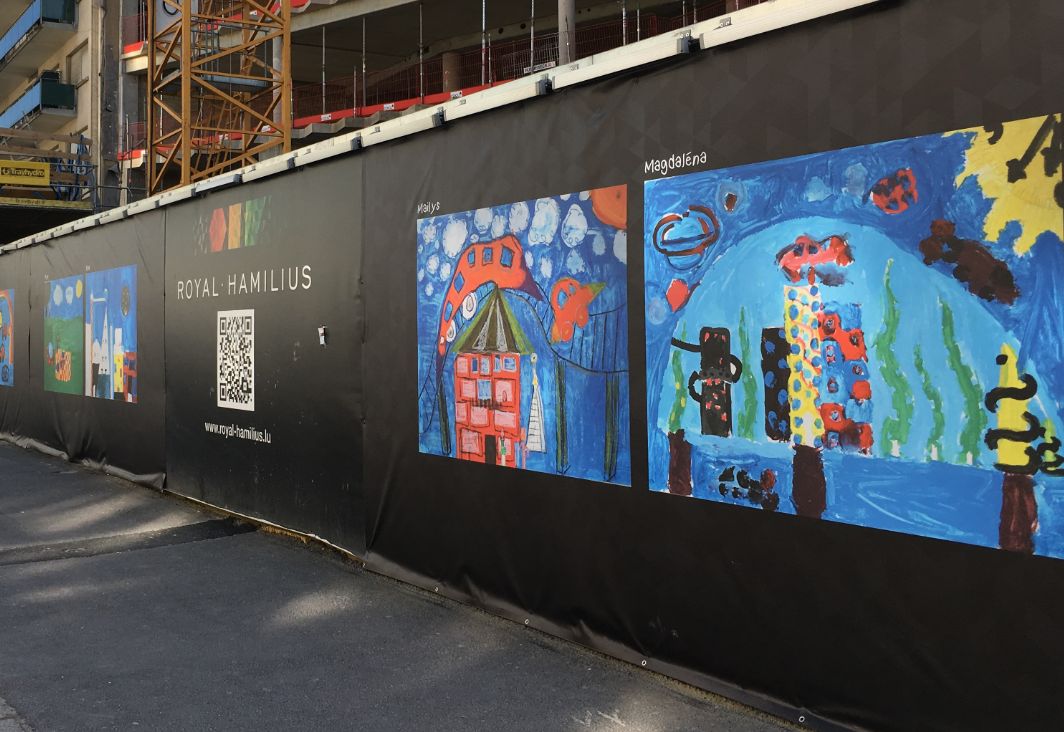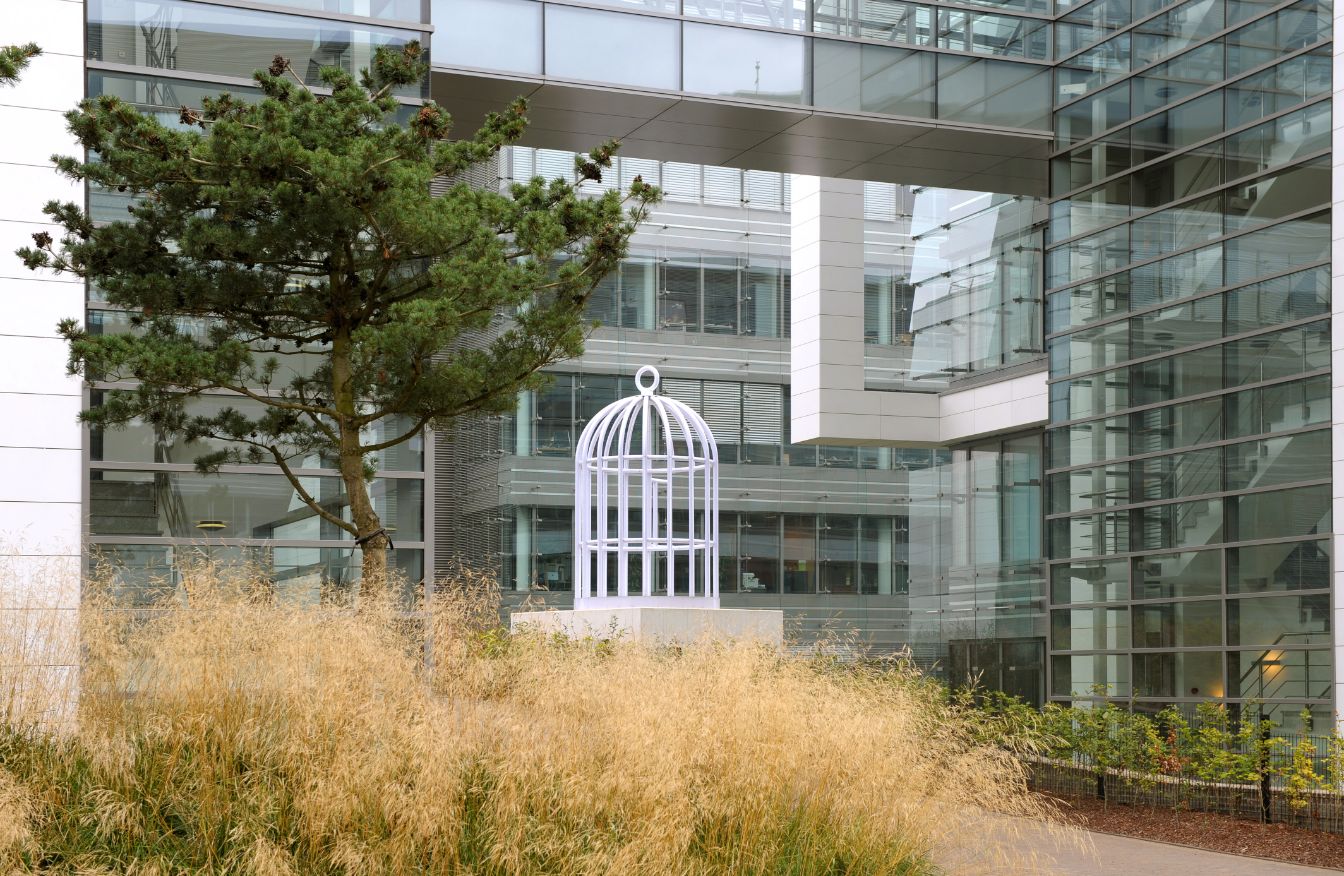 ONS ARCHITECTURAAL ERFGOED BESCHERMEN
Als projectontwikkelaar is het onze verantwoordelijkheid om te streven naar het behoud van het architecturaal erfgoed. De geschiedenis van de architectuur is immers ieders erfgoed, een weerspiegeling van een knowhow en van een art de vivre. Ons mecenaat in dit domein bevordert het behoud van dit stedelijk geheugen. Zo zijn we stichtend lid-mecenas van de heropening van het Autriquehuis in Schaarbeek (Brussel), de eerste art-nouveauwoning ontworpen door architect Victor Horta in 1893. Het huis is publiek toegankelijk en zet zo bij jong en oud de historische en esthetische waarde van de oude Brusselse architectuur in de verf.
"
Kunst is het natuurlijke verlengstuk
van de architectuur
"
THIERRY BEHIELS,
CHIEF EXECUTIVE OFFICER,
CODIC INTERNATIONAL
For the Atlantis project, located at one of the entrances to Brussels, Thierry Behiels chose to work with the French artist Stéphane Guiran, a sculptor and poet born in Draguignan in 1968, who has always sculpted metal lines. Over the past few years, sculpture has led him to play with words. For the artist, who considers himself a poet and a blacksmith, "Sculpting is equivalent to writing in 3-D".
Stéphane Guiran specially created a work for the Atlantis project. It is the letter 'A': A for Atlantis, A as a sign marking the entrance into the town's alphabet, the northern entrance to Brussels, which sees 65,000 commuters flowing in and out of the city every day.
A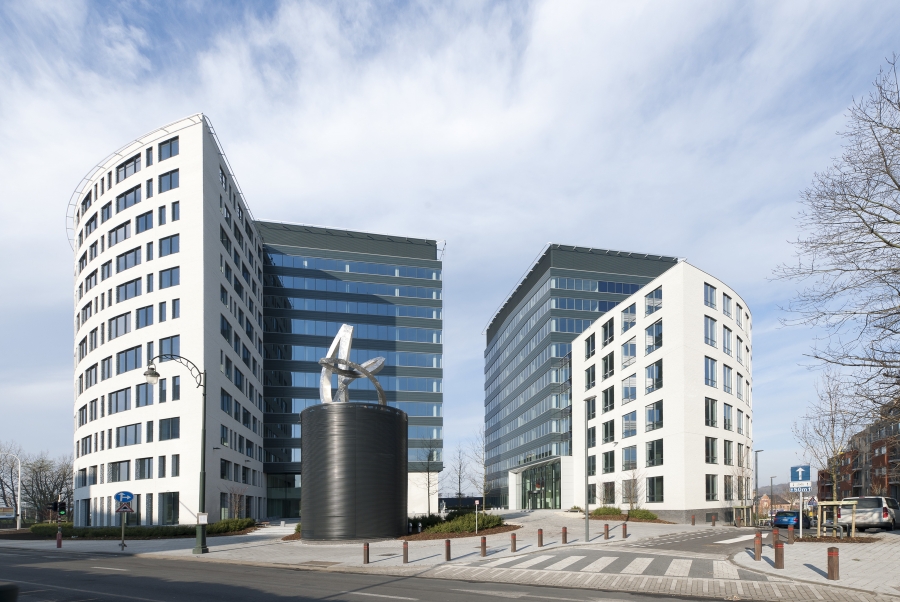 The Collines de Wavre's artistic walk acquired a fifth sculpture, 'Elsewhere', from the Paris-based Belgian artists, Kinga and Anatoly Stolnikoff, of Hungarian and Russian origin.
The work, a metallic sphere with a diameter of 2.20 m that lights up at night, is composed of an assembly of the word 'Elsewhere' in laser-cut steel. The assembled words are welded to form a sphere. 'Elsewhere' refers to a place situated outside the surface and weaves an assembly of lines that repeat themselves, cross each other and divide into the inextricable.
Kinga and Anatoly Stolnikoff have been working together for several years. This sentence helps us to understand the thought behind their creations: "To give the drawing depth, the word volume and concepts mobility".

Several of their monumental works can be found in private and public collections in Europe and in the USA.
Elsewhere
"4-Dimensional Circle" decorates the square in front of the shops at 65 Boulevard de la Croisette in Cannes, a project designed by the architects Alain Moatti and Henri Rivière, at the foot of the mythical Miramar building.

The work by Jeppe Hein is comprised of four intersecting rectangular mirrors with a semi-circular opening and a circle appearing in the middle of the sculpture. This circle is highlighted by a series of LED lights installed on the mirrors, illuminating the sculpture at night.
Born in Copenhagen in 1974, Jeppe Hein studied at the Frankfurt Academy of Fine Arts. He lives and works in Berlin and Copenhagen. He took part in the 2003 Venice Biennale. His works are exhibited in Basle and in the collections of the Pompidou Centre, Tate Modern, Moca Los Angeles, Fond National d'Art Contemporain de Paris, etc...
4-Dimensional Circle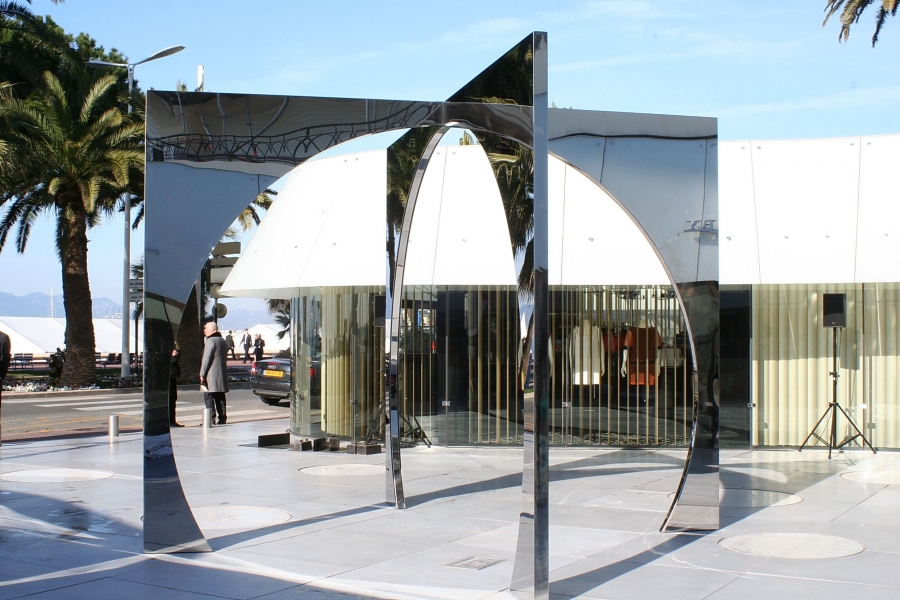 Tondo per le Val Saint-Quentin
Codic specially commissioned a monumental work from Mauro Staccioli for Val Saint-Quentin. This internationally renowned Italian sculptor created a 'sculpture/sign' for Val Saint-Quentin. Its circular shape marks and emphasises the site, inciting a multitude of thoughts among onlookers… "Through this sign, the buildings, gardens, trees, pond, and so on, become itineraries, stories to be experienced in the imagination during our daily routine", he explains.

And he called this work 'Tondo per Le Val Saint-Quentin' (Circle for Val Saint-Quentin).

It is Mauro Staccioli's first monumental sculpture in France.
Mauro Staccioli was born in Volterra, Tuscany, in 1937. He specialises in open-air monumental sculptures.
Tondo per le Val Saint-Quentin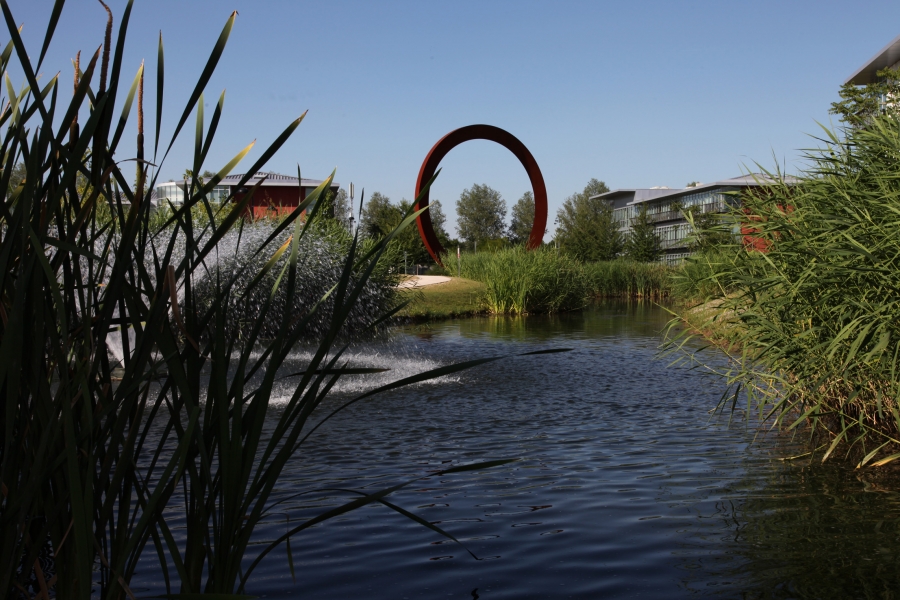 «Bird Cage» was Su-Mei Tse's first monumental sculpture (in collaboration with Jean-Lou Majerus).

The sculpture is the fruit of a genuine exchange between Codic, the architects and the artist. A stylised birdcage was specially designed for the K2 gardens in Luxembourg, harmoniously integrating with the architecture of the buildings and the environment. The whiteness of this polycarbonate object's neon light heightens its delicate nature. Its wide open door invites us in and sparks our imagination.

A poetic work in the daytime and magical at night.
Born in 1973, this talented artist lives and works in Luxembourg. She became known to the public when she received a Golden Lion award at the Venice Biennale in 2003.
Bird Cage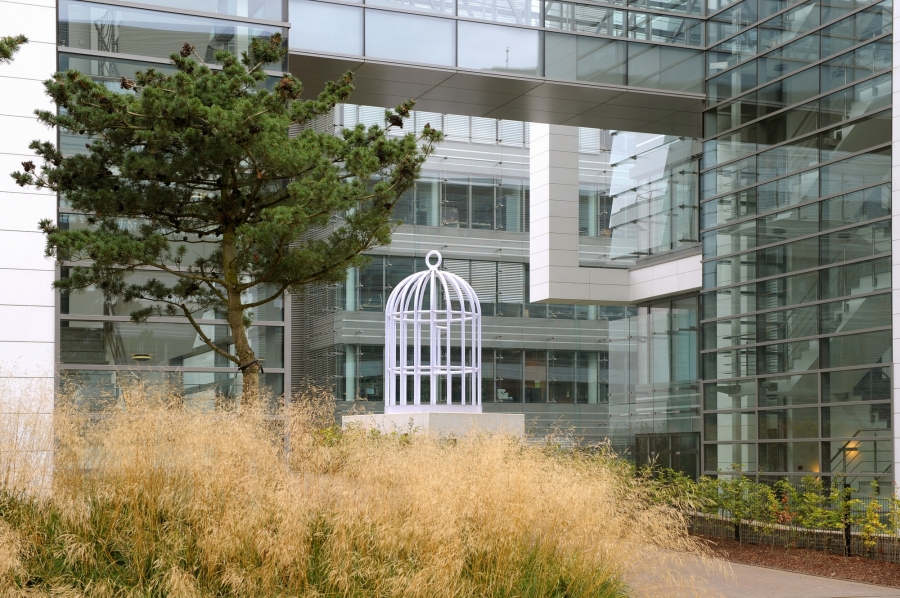 Located in Brussels' European quarter, the Espace Meeûs building stands out from the crowd: its façade, designed by André Jacqmain from the architects' firm Architecture de Genval, is embellished with a monumental sculpture by the artist Marta Pan. The sculpture is called '500' because it was the 500th sculpture made by Marta Pan.

This sculpture is the fruit of a beautiful story, that of an encounter and a respectful dialogue between a renowned architect and an international artist. Thierry Behiels wanted art to be present in the centre of Brussels and asked Marta Pan if she would design a work especially for Brussels. In the beginning, the architect considered that it was up to the artist to adapt to his façade but when they met, the architect, after listening to the artist's point of view, completely modified his design. Out of this fruitful artistic dialogue emerged a building whose architecture is in perfect symbiosis with the artist's work.
Marta Pan was born in Budapest in 1923 and died in Paris in 2008. After studying at the Academy of Fine Arts in Budapest, she settled in Paris in 1947 and became a French national in 1952. There, she met Bancusi, Le Corbusier and André Wogenscky whom she married.
500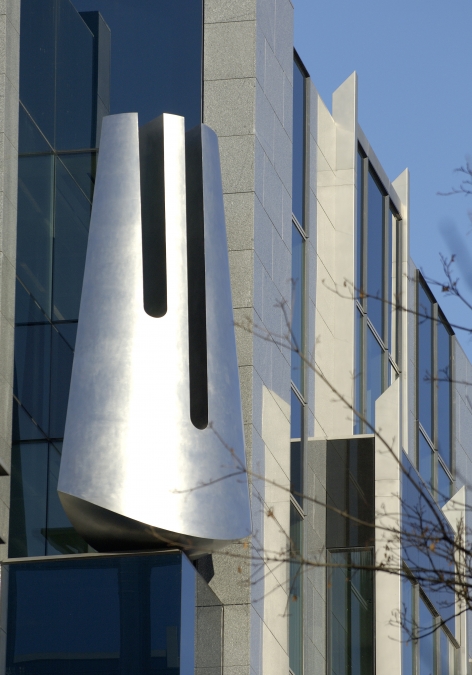 «The Walking Flower» is a world-famous work by the French painter and sculptor Fernand Léger (1881-1955), a contemporary of Picasso.
Fernand Léger made several versions of this work during his lifetime, in various materials and sizes. Five sculptures were made after the death of Fernand Léger on the basis of the artist's preparatory sketches. One of the works has been installed in front of 'The Square' building in Luxembourg. It forms part of the urban art collection that decorates Kirchberg's business district, alongside the works of Marta Pan, Jean Dubuffet, Richard Serra, Franck Stella, and so on.
The Walking Flower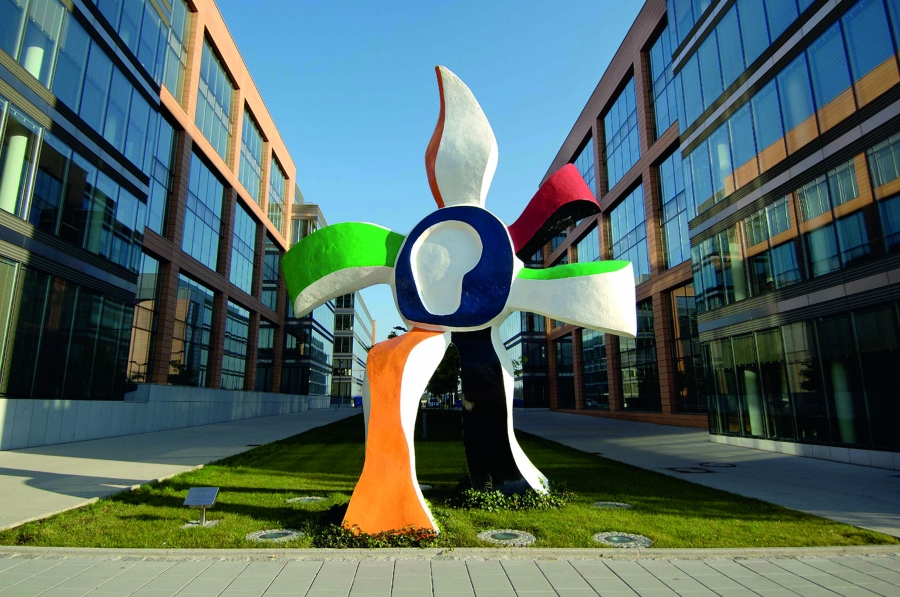 «Folded Circle Ring» adorns the inner courtyard of Espace Kennedy in Luxembourg. The sculpture is part of the 'Folded Circle' series of sculptures, which the American artist Fletcher Benton began in the 1970s. 'Folded Circle' is itself part of the series designed by the sculptor alongside 'Steel Watercolors', 'One-Legged Tables', etc...
Born in the United States in 1931, Fletcher Benton's sculptures have a geometric form. "This is probably due to my interest in the alphabet. (…) Nearly all of geometry is condensed in the letters of the alphabet. (…) My sculptures are made from circles, squares, zigzags and curves. So I could say they result from the alphabet."*

*Extract from an interview with Fletcher Benton in 1996 by Peter Selz
Folded Circle Ring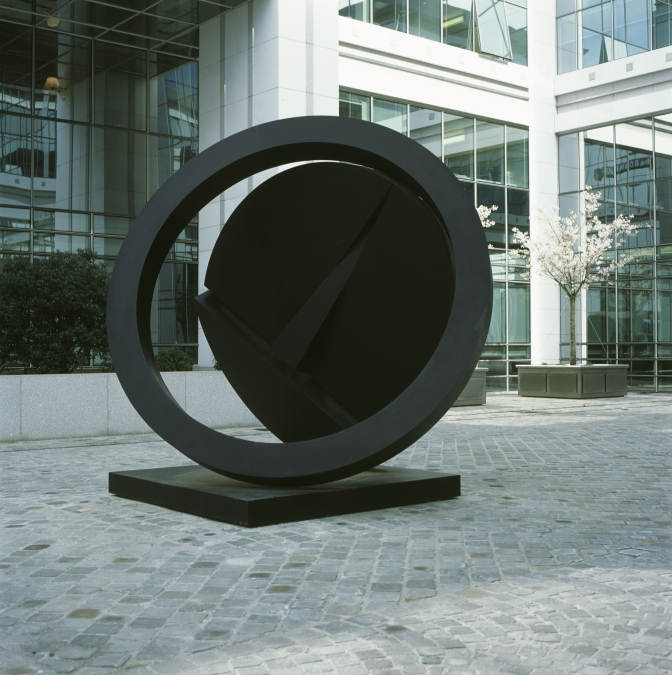 A fourth sculpture, designed by Guy Bauclair, entitled 'Les Anneaux' (The Rings) was added to the Collines de Wavre's artistic walk in 2002. With a diameter of 5.20 metres each, the Rings play on the problem of imbalance but only in appearance because the sculpture is actually physically balanced.
Guy Bauclair designed a series of monumental sculptures installed in both public and private spaces, such as the Musée David et Alice van Buuren, the Parc de Bruxelles, the Palais de Justice, Brussels International Trade Mart, etc. He taught at the Ecole Nationale Supérieure des Arts Visuels de la Cambre.
Les Anneaux
Marta Pan
2000
The Plateau de Kirchberg's urban development fund couldn't possibly conceive the development of Plateau du Kirchberg without urban art. Since the 1980s, the fund has devoted significant financial aid to urban art. This support has also taken the form of permanent loans from sponsors, such as Codic for the 'Trois Iles' (Three Islands) that now adorn the lake in the central park.
Teaming up with her husband, the architect André Wogenscky, Marta Pan designed floating sculptures for the lake since the water level varies according to the season. Besides the artistic aspect of the sculptures, a great deal of technical expertise was required to calculate the centre of gravity, stability and flotation of each piece.

An exceptional artist with a career marked by decisive encounters (Brancusi, Le Corbusier, Wogenscky, Hammacher, etc.), Marta Pan (1923-2008) was influenced by architectural trends and contemporary art. She always conceived her sculptures as the foundation stones for a site. For her, sculpture was above all 'archisculpture'.
Trois Iles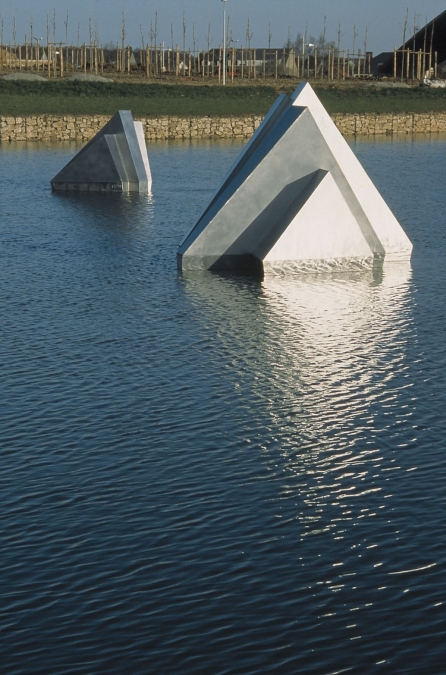 A third sculpture by the artist Hanneke Beaumont was added to the Parc des Collines' artistic walk in 1999.

Her works reflect a constant and unique tension between feminine and masculine, nature and culture, modernity and classicism, making her sculptures both timeless and contemporary. Taking human feelings into account, she reaches out to those contemplating her works.

The sculpture's title 'Observing the Observer' epitomizes her art. The sculptures invite the viewer to contemplate them while they contemplate and reach out to us.
Hanneke Beaumont was born in Maastricht. After having studied in the United States, she returned to Europe, where she chose to settle in Belgium. She studied art at the Ecole des Arts in Braine-l'Alleud, then sculpture at the Ecole Nationale Supérieure de La Cambre in Bruxelles and at the Hogere Rijksschool voor Beeldende Kunsten in Anderlecht.

Nominated for the Prix Caïus de la Fondation Prométhéa in 2000.
Observing the Observer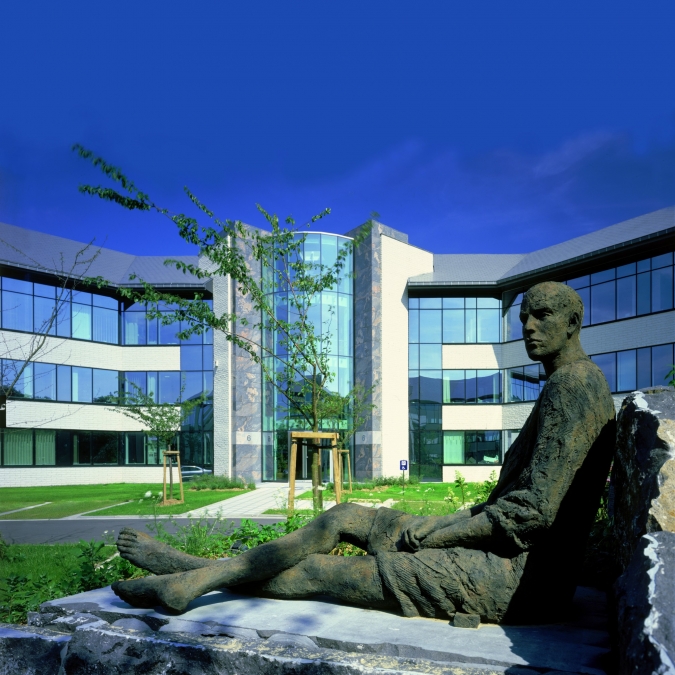 Upon the request of Thierry Behiels, Vincent Strebelle created a sculpture especially for the business park. This original work illustrates his thoughts on the 'business world'.

The latter is represented by a coin cut in two through the middle. The two semi-circles are set at the same angle as a globe. If you stand inside the space, you are reflected several times on the inside of the pieces depending on the angle chosen. This reflection inspires a vision of a business park that is also a human concern. The title of the sculpture, 'Réflexion d'Art, Gens' not only refers to 'art' and 'people', but is also a play on the word 'argent' meaning money as well as silver.
Vincent Strebelle, a sculptor with a vivid imagination, deals with outward-looking themes which he approaches in a human and poetic manner. He plays with words and links them with his sculptures. Words give sense to sculpture and sculpture gives sense to words.

Vincent Strebelle was born in Uccle in 1946 and spent his youth in the Congo. After studying graphic design and painting at the Académie des Beax-Arts in Liège, he went on to study sculpture at the Académie des Beaux-Arts in Brussels. He has designed numerous original sculptures.
Réflexion d'Art, Gens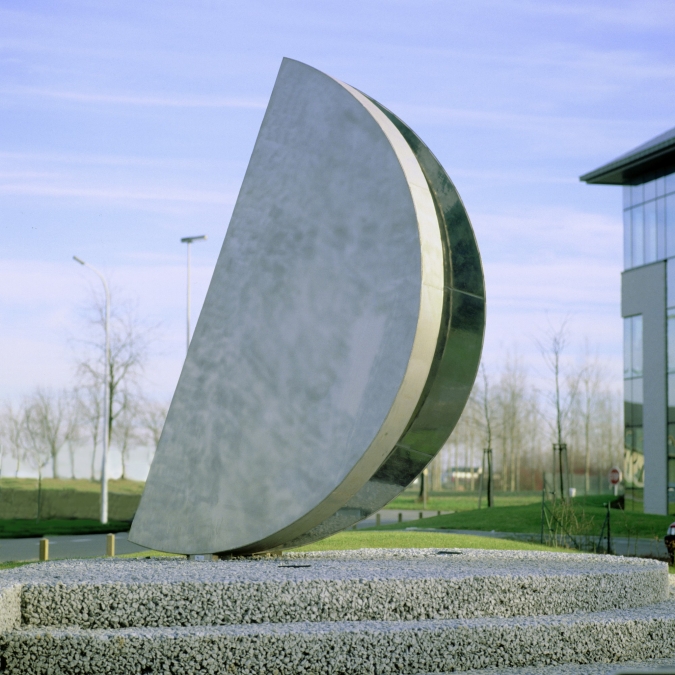 Fontaine Place Saint-Lambert
Halinka Jakubowska
1997
Within the framework of the redevelopment of Place Saint-Lambert in Liège, a competition was held by the city of Liège to design a sculpture and fountain as a finishing touch to this great urban renovation. It was the artist of Polish origin, Halinka Jakubowska, who won the competition. The work confirms the mineral aspect of the redesigned square, entrusted to the architect Claude Strebelle. The granite sculpture is composed of three sections, each supplied with a bubbling jet of water, which generates a waterfall effect that breaks into circular waves on the polished stone.
The sculpture was financed by a group of sponsors including Codic.
Halinka Jakubowska was born in Poland, in Slubice, a small town located close to Oder on the German border. Her family came to Belgium in 1972, where she attended Mady Andrien's sculpture classes at the Académie des Beaux-Arts in Liège. It was the sculptor Lambert Rocour who introduced her to stone as a medium.
Fontaine Place Saint-Lambert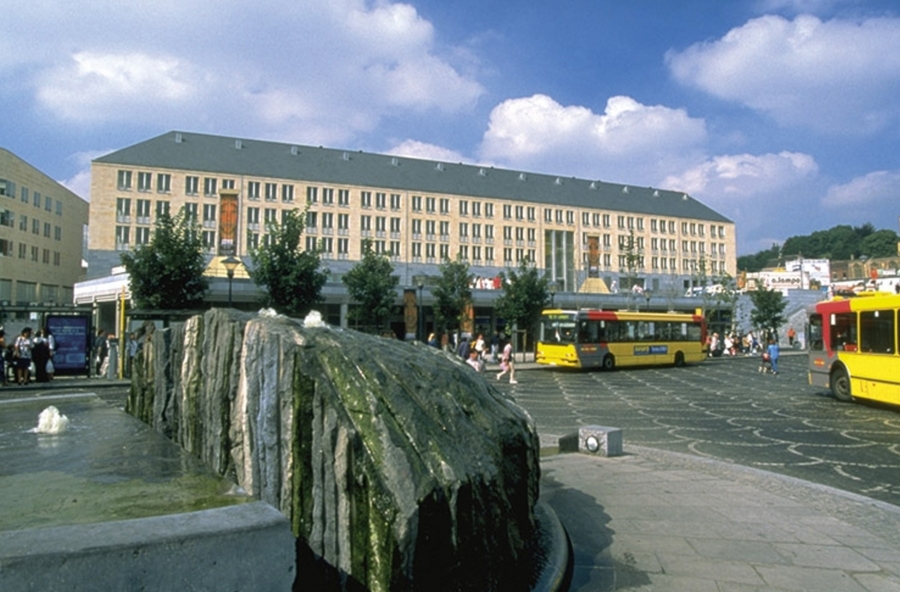 For the first sculpture for the Collines de Wavre, Thierry Behiels called on a Belgian artist of international renown: Jean-Michel Folon, who created 'Quelqu'un' (Someone).

"My ambition in life is to create", Jean-Michel Folon said on the day of the sculpture's inauguration. "I create alone, in my studio. I didn't know what to do with the block of clay in front of me. What was I going to do? Then I placed my hands on it and they brought to life a man by revealing a head, shoulders, etc. The clay transformed into bronze (...) Someone had begun life as a work of art."*
Jean-Michel Folon was born in Uccle in 1934 and died in Monaco in 2005. He worked with numerous materials and created works in various forms: watercolour, engraving, sculpture, tapestry, painting, postage stamps, theatre sets, etc.

*"Folon siffle sur les Collines" in La Dernière Heure, 17.11.1995, Jean-Philippe de Vogelaere
Quelqu'un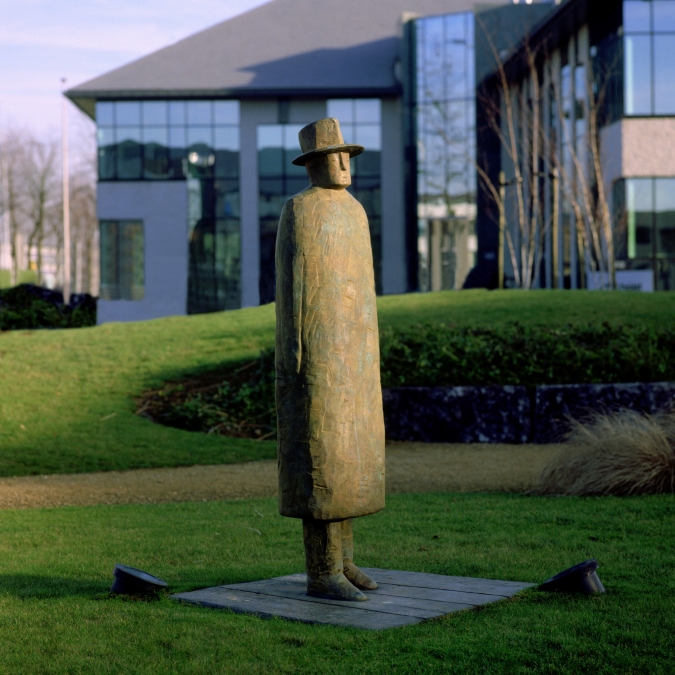 Pol Bury
1995
A group of local companies, which Codic belonged to through the real estate company Boulevard Jacqmain, sponsored the installation of a fountain at the entrance to the Espace Nord business quarter in Brussels.

The 21 steel sentinels are the work of the artist Pol Bury, one of Belgium's world-famous sculptors. Each cylinder is a 2 to 3-metre high fountain topped with a polished sphere which reflects and projects a curved image of the surrounding buildings. A fine veil of running water completes the mechanism. The rounded lines of the fountains are animated by the swinging movements of the spheres, caused by the weight of the water.
Pol Bury, who was born in Haine-Saint-Pierre in 1922 and died in Paris in 2005, devoted himself to drawing, painting and sculpture, as well as writing, jewellery design and the construction of fountains. He is considered a major contemporary artist.

Prix Caïus Environnement in 1995
Fontaine à l'Espace Nord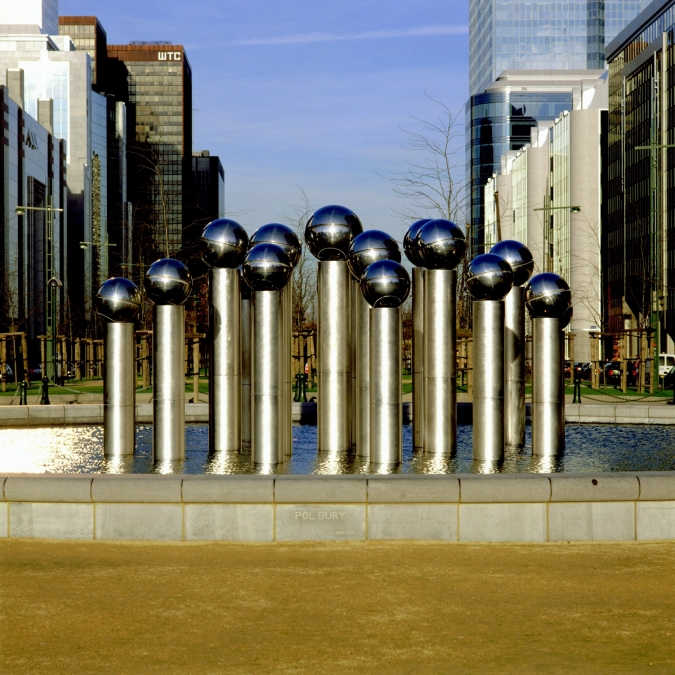 This was the first sculpture Codic incorporated into one of its projects. 'Ikaros' marks the entrance to the 'Ikaros Business Park', developed close to Brussels National Airport. Ikaros, or the dream of flying away and always going further…

Thierry Behiels, an art-lover and the project manager at the time, suggested placing a sculpture along the Chaussée de Louvain. Everyone liked the idea. A visionary idea, this initial sculpture was the starting point for a wonderful collection which currently reflects Codic's corporate culture.


The person behind Ikaros, Liévin van Outryve d'Ydewalle, was a pilot in the Belgian air force from 1956 to 1966 then captain for Air Zaïre from 1966 to 1976. Since 1975, he has dedicated himself to sculpture developing a style that mixes reality, the figurative and surrealism.
Ikaros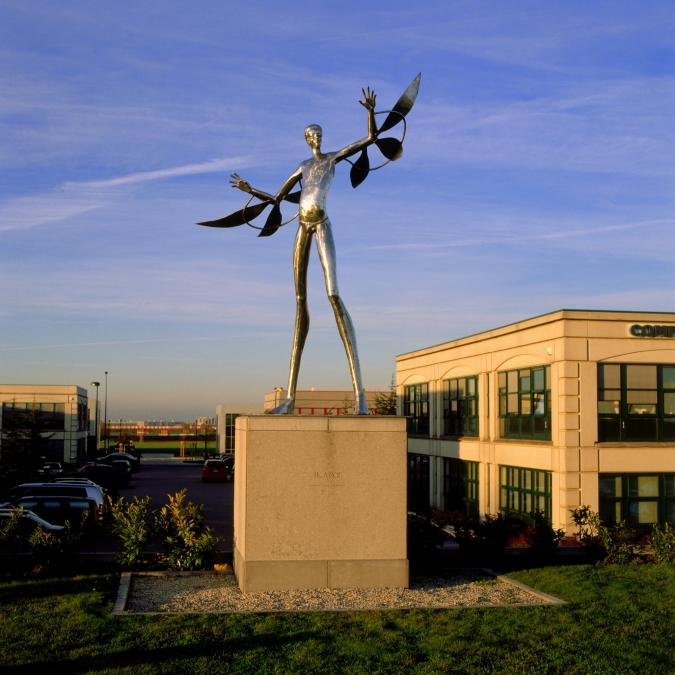 The site on which the Belle-Ile shopping centre now stands remained a piece of wasteland for a long time after the closure of the former water pipe factory in 1980. This site was successfully reallocated in 1995 by Codic, who created a multifunctional complex with shops, services and green spaces.

Vincent Strebelle's sculpture 'Conduites d'Eau' (Water Pipes) refers to the place's industrial past and stands in the shopping centre. It rests on a tilted concrete slab, linking the ground floor to the first floor. This fountain is comprised of a large staircase formed out of various tilted surfaces which reflect the light off the water. In the middle of the water staircase, the entire length of a long steel pipe – 140 mm in diameter – is shaped into a series of curves leading to the upper basin.
Vincent Strebelle was born in Uccle in 1946 and spent his youth in the Congo. After studying graphic design and painting at the Académie des Beax-Arts in Liège, he went on to study sculpture at the Académie des Beaux-Arts in Brussels. He has designed numerous original sculptures.

Nominated for the Lanchelevici prize in 1997
Conduites d'Eau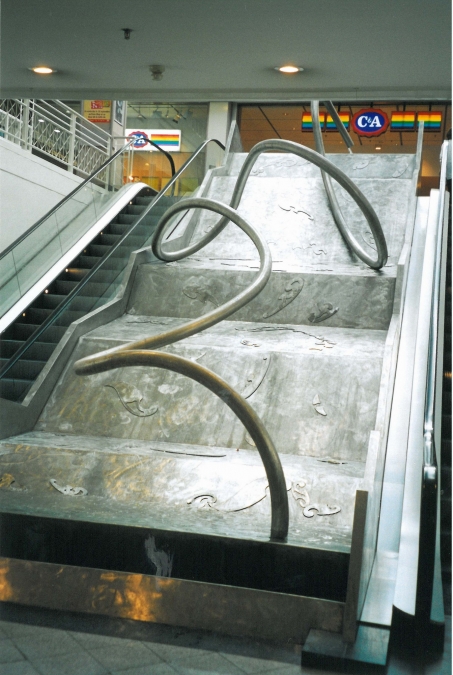 Een passie voor tennis!
GEMEENSCHAPPELIJKE WAARDEN
Bij Codic is het een challenge om steeds opnieuw uitdagingen aan te gaan. Het is een permanente competitie die onze teams met ernst, overtuiging en enthousiasme voeren. Daarom spreekt het voor zich dat we in de sport, en meer bepaald in de tennissport, de waarden terugvinden die we dagelijks hanteren in onze professionele activiteiten. De zin voor inspanning, ploeggeest, ethiek, overgave, fair-play en natuurlijk de wil om zichzelf te overtreffen zijn waarden die gebeiteld staan in het DNA van de groep.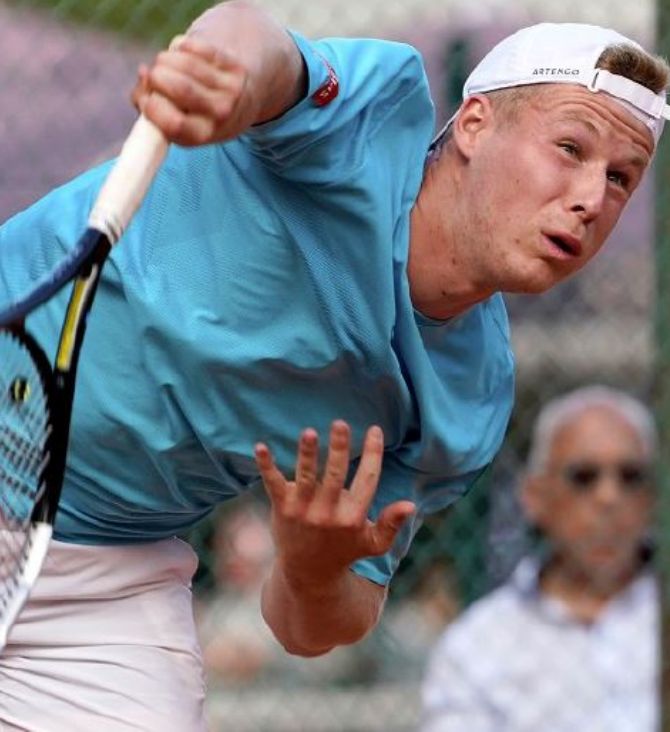 CODIC OPEN,
EEN NIET TE MISSEN AFSPRAAK
Sinds 2008 sponsort CODIC het Codic Open tornooi, één van de drie grootste BTP tornooien van België. Door de jaren heen is dit tornooi een internationale competitie van het hoogste niveau geworden die een steeds talrijker publiek weet aan te trekken. Het is een succes dat ons ook toelaat een vector van aanmoediging te zijn voor onze jeugd. We maken hen warm voor de uitoefening van een sport waarin men zichzelf steeds moet overtreffen. De CODIC OPEN is een stimulerend avontuur als verlengstuk van onze vastberadenheid om sterke emoties te scheppen, aan te moedigen en te delen weze het in de architectuur van een gevel of in het technisch gemak van een back-hand.
CODIC OPEN BETEKENT: 600 DEELNEMERS
& 20 SPELERS DIE EEN INTERNATIONAAL
KLASSEMENT HEBBEN 500 WEDSTRIJDEN
GEORGANISEERD
IN 43 CATEGORIEËN 25 000 EURO
AAN PREMIES &
600 WELCOME PACKS
"
Zoals een atleet ontwikkelen we een esthetische aanpak in onze manier van werken, als een sportbeoefenaar die sierlijkheid en inspanning op een natuurlijke wijze vermengt
"
THIERRY BEHIELS,
CHIEF EXECUTIVE OFFICER,
CODIC INTERNATIONAL